EDIT MAIN
HEALTH, SAFETY & EDUCATION RESOURCES TO HELP PREPARE CHILDREN FOR KINDERGARTEN
If you are interested in accessing health, safety, and education services in your area please follow the link to a simple referral form and submit electronically.
Blue Mountain Building Blocks Form (external link)
COMMUNITY RESOURCES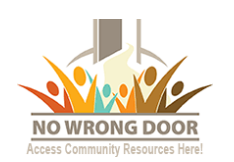 No Wrong Door (external link): This is a one-step online application which will determine which resources families may be eligible for.

Family Friendly Business: This program offers an opportunity for businesses to be designated as a "Family Friendly Business." This is a simple, online application.
Application (Google Doc)
Family Friendly Business Directory (PDF)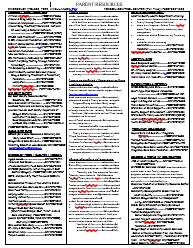 Family Community Resource List English | Spanish (Word)
PARENTING AND EDUCATIONAL RESOURCES

Kindergarten Readiness: Use this Hub-created screeningtool to assess some of your child's skills. Use the following resources to help your child attain those skills needed for kindergarten success.

Vroom: The first 5 years are when children's brains grow fastest. Use simple activities from Vroom to make "every moment with your baby a brain building one."

Ready to Learn: Free access to books, movies, music and fun activities. Children can even earn early learning toys and games!

Storytime Oregon: Easy-to-access resources for literacy building including easy to do, fun activities.
Parent Articles
Health
Cavity Keep Away: Goals for Healthy Teeth (PDF)
Dental Guide for Pregnant Women - English & Spanish (PDF)
Developmental Screening (ASQ-3) (external link)
SAFETY
Parenting Education Calendar (external link)
EDUCATION
Oregon State Kindergarten Assessment Brochure - English | Spanish (PDF)
Oregon State Kindergarten Assessment Website (external link)
Tips for Parents of Preschoolers from Reading Rockets - English | Spanish (PDF)
BLUE MOUNTAIN EARLY LEARNING HUB RESOURCES
About BMELH Presentation (PDF)
Family Community Resource Lists - English | Spanish (PDF)
Umatilla & Morrow Counties Resource Guide (PDF)
Union County Resource Guide (PDF)
Umatilla County Wraparound (external link)