EDIT MAIN
Home Schooling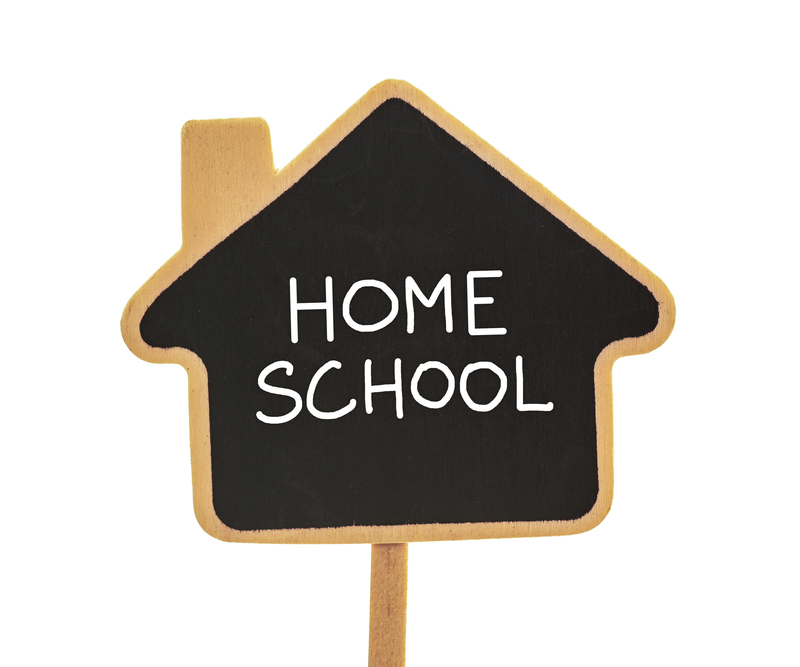 Home Schooling Requirements
(More information about Oregon laws, policies and answers regarding home schooling can be found on the Oregon Department of Education (ODE) website.)
Parents or Guardians must meet the following two requirements to home school in Oregon:
1. Notification
Parents/guardians of children between the ages of six (provided that the birth date is on or before September 1) and eighteen must notify their local ESD of intent to teach their child/children at home. In order for us to keep our records current, we ask you notify us with changes, including address or academic status. Oregon law requires you notify the IMESD if you move out of Morrow, Umatilla, Union or Baker counties so that we may remove your child/children from our records.
2. Testing
A qualified, neutral test proctor must administer an approved test before August 15th at the end of grades 3, 5, 8, and 10. If your child has never attended public or private school, the first test must be completed prior to the end of grade 3 and continue to the end of grades 5, 8, and 10. If your child was withdrawn from public school, they are exempt from testing for 18 months; students then follow the standard testing schedule.
Due to the COVID-19 pandemic, the Oregon State Board of Education has approved the temporary rule change to extend the deadline for Home School testing this year to November 1, 2020.

Remote testing is currently available. Registrations are due a couple weeks before the test to allow time to mail materials to your home.
Remote Testing Registration Link
OSAA Testing
Families with students who participate in interscholastic activities and need to be tested annually to maintain eligibility may present alternative forms of evidence to demonstrate satisfactory progress (portfolio, collections of evidence). The August 15 deadline still applies to students establishing or maintaining eligibility.
ONLINE SCHOOLING

If your child is enrolled in an Oregon state, accredited online school such as Connections Academy or Baker Web Academy, etc., you do not need to provide notice of home school. Even though your child is learning from home, they are actually enrolled in a public school.
Curriculum
Parents/guardians are responsible for curriculum, including selection and purchase costs. Typically, each county has an organized Home School Association that can assist in curriculum selection and advice. The IMESD does not offer curriculum consulting or purchasing services.
Educational Progress
Upon request from the ESD, test results must be submitted for evaluation of satisfactory educational progress, as pursuant to OAR 581-021-0026(5) after grades 3, 5, 8 and 10 are completed. If the ESD determines satisfactory progress has not been made, a plan of assistance may be put into effect according to the Oregon Administrative Rules governing home schooling.
Interscholastic Activities
Home schooled students are eligible to participate in interscholastic activities at their resident public school. This eligibility is contingent upon the student receiving a test score at or above the twenty-third percentile on an examination from the list adopted by the State Board of Education. This examination must be taken at the end of the school year (August 15) and shall be used to determine eligibility for the following school year. The test results are to be submitted to the student's resident district, and to the ESD. A school district may adopt alternative requirements as provided by school board policy. Please contact your resident school district if you have questions regarding interscholastic activities.
Special Education Services
When IMESD receives notice of a child being home schooled, the system notifies the resident district. As required by law, the resident district can provide opportunity for the child to receive special education and related services; and opportunity for an IEP meeting to consider providing special education and related services to the child with a disability in conjunction with home schooling.
Credits/Diplomas
Students who are home schooled do not earn credits for graduation. Furthermore, ESDs do not award diplomas to home school students. Local high schools do not award diplomas to home schooled students, nor do they normally recognize a students' home school experience to grant credits toward graduation. However, a school district may have other policies regarding course work done outside school. Please contact your resident district for information about types of course work that may be acceptable.
Student Records
The ESD does not maintain individual student files for home school students. The student's cumulative file is maintained by the last public school attended.
DMV
Home school students must obtain a Statement of Enrollment form from IMESD prior to receiving a driver's permit or license. Please contact the IMESD well in advance to obtain the appropriate document. Statement of Enrollment form can be requested on the Home Schoool Site. https://homeschool.imesd.k12.or.us/
GED Release
Sixteen and seventeen year old home school students wishing to obtain a General Educational Diploma, must complete a GED Release form. The form can be obtained by going to the Home School site and requesting it. Students must be registered at least three months prior to being released.https://homeschool.imesd.k12.or.us/
For more information about home schooling in Oregon, refer to ORS 339.035 at this link: Home School Laws in Oregon.
Home School Association Contacts
Curriculum and Instruction
Hermiston Area
Stacy Hankel
541-571-417
Pilot Rock & Pendleton area
Janet Haddock
541-443-2920
witnesstree@eoni.com
La Grande area
Jackie Whitesell
jwhitesell93@gmail.com
Association Web Sites
Hermiston Area Home School Group
Pendleton Home School Association
Contact
All inquiries regarding home school should be sent to homeschool@imesd.k12.or.us or
Lizette Berryessa, Administrative Assistant
541-966-3126
lizette.berryessa@imesd.k12.or.us