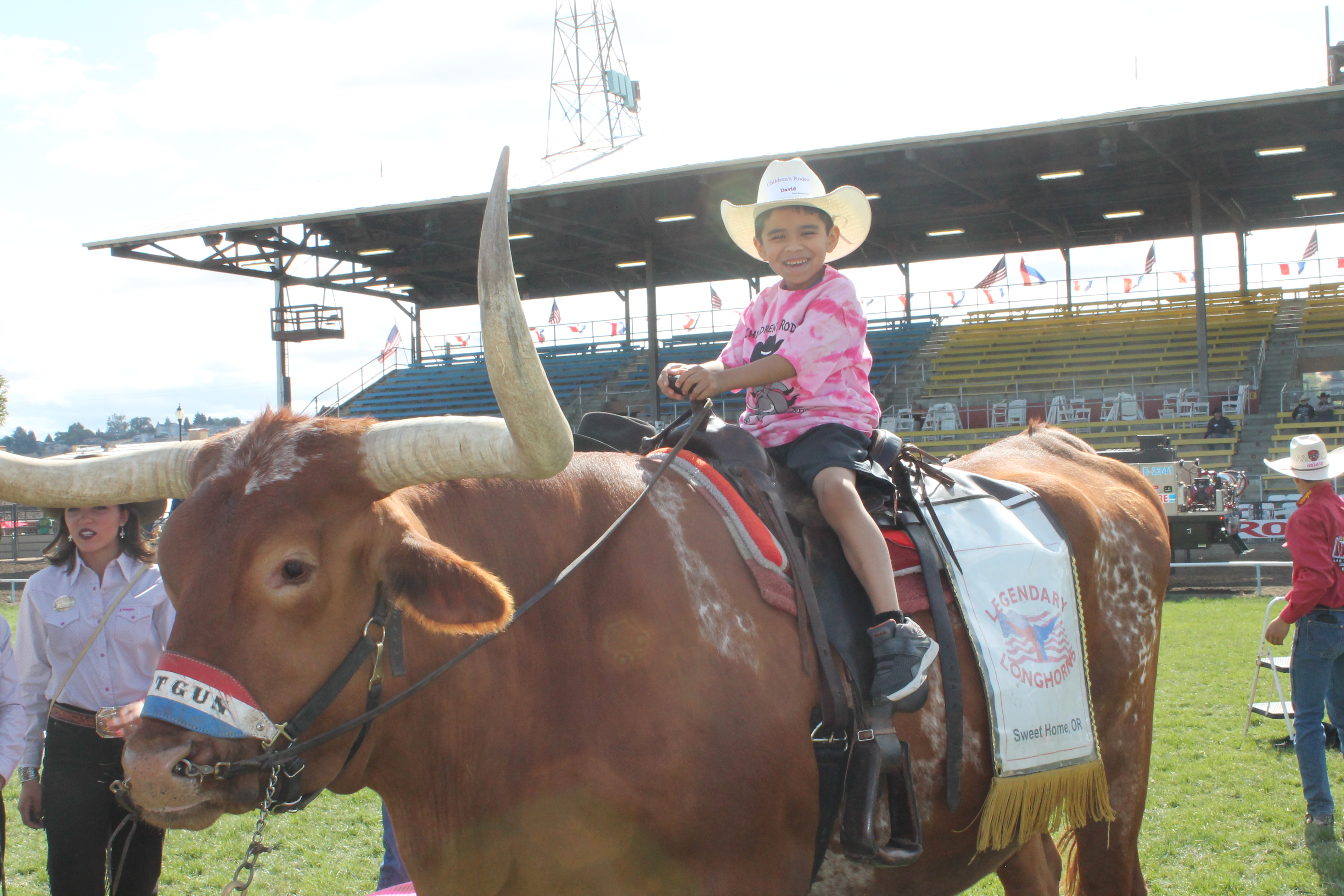 Children's Rodeo is back in 2022!
Thursday, September 15, 2022
10:30 AM
Pendleton Round-Up Arena
The Pendleton Round-Up is best known for its heart-pounding rodeo and the professional cowboys and cowgirls who compete in it, but there's another event in the arena that's changing the lives of its participants. The Children's Rodeo offers children with special needs the opportunity to be cowboys and cowgirls inside the famous Round-Up Arena.
Eligible participants can be ages 5 through 10. Everyone will get to enjoy the theme of the day, Tough Enough to Wear Pink.
The Children's Rodeo is FREE and open to the public, and spectators are encouraged to come cheer on the young cowboys and cowgirls! Those attending the Children's Rodeo will need a paid admission ticket to the regular Pendleton Round-Up rodeo at 1:15 PM.