EDIT MAIN
Courier Schedule
The IMESD Courier makes deliveries Monday through Thursday (Monday through Friday in the summer) to our schools, districts, and customers. If you have questions regarding deliveries or our services, please contact the Transportation Office at 541-966-3204.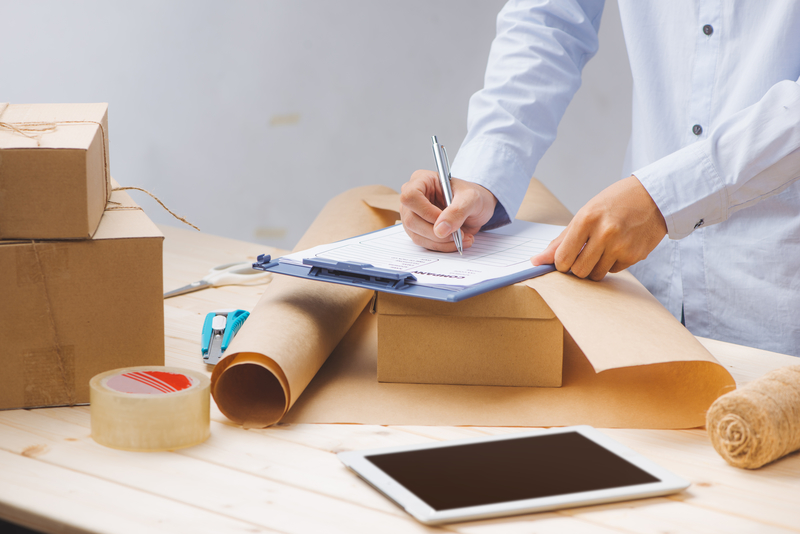 2019-2020 Courier Schedule (PDF)
Please note that stops are listed in the order that deliveries are made.
2019-2020 Courier Schedule
| | | | |
| --- | --- | --- | --- |
| Monday | Tuesday | Wednesday | Thursday |
| ESD | Pendleton DO | ESD | Pendleton DO |
| Echo Schools | ESD | Echo Schools | ESD |
| Echo Public LIbrary | Lifeways | Echo Public Library | Washington Elem |
| Stanfield Public Library | Washington Elem | Stanfield Public Library | Helix SD |
| Stanfield Elem | Helix SD | Stanfield Elem | Helix Public Library |
| Stanfield DO | Helix Public Library | Stanfield DO | Athena Public Library |
| Stanfield Sec | Athena Public Library | Stanfield Sec | Weston McEwen HS |
| Hermiston Head Start | Weston McEwen HS | Hermiston Head Start | Athena Elem/DO |
| Hermiston Public Library | Athena Elem/DO | Hermiston Public Library | Weston Public Library |
| Hermiston WH | Weston Public Library | Hermiston WH | Weston MS |
| Punkin Center | Weston MS | Punkin Center | MF DO |
| McNary Elem | MF DO | McNary Elem | Gib Olinger El |
| Umatilla HS | Gib Olinger El | Umatilla HS | MF Public Library |
| Clara Brownell MS | MF Public Library | Clara Brownell MS | Central MS |
| Umatilla DO | Central MS | Umatilla DO | Mac High |
| Umatilla Public Library | Mac High | Umatilla Public Library | Freewater Elem |
| AC Houghton Elem | Freewater Elem | AC Houghton Elem | Ferndale Elem |
| Irrigon Public Library | Ferndale Elem | Irrigon Public Library | Adams Public Library |
| Irrigon Elem | Adams Public Library | Irrigon Elem | Nixyaawii |
| Irrigon Secondary | Nixyaawii | Irrigon Secondary | Pendleton Public Library |
| Morrow Ed Center/DO | Pendleton Public Library | Morrow Ed Center/DO | Pendleton Early Learning Center/ECSE |
| Riverside HS | Pendleton Early Learning Center | Riverside HS | Pendleton HS |
| Neal Center/ECSE | Pendleton HS | Neal Center/ECSE | PTEC |
| Boardman Public Library | PTEC | Boardman Public Library | Sunridge MS |
| Sam Boardman Elem | Sunridge MS | Sam Boardman Elem | Sherwood Elem |
| Windy River Elem | Sherwood Elem | Windy River Elem | McKay Elem |
| Ione SD | McKay Elem | Ione SD | Echo Public Library |
| Heppner HS | Ukiah | Heppner HS | Stanfield Public Library |
| Heppner Public Library | - | Heppner Public LIbrary | Hermiston Public Library |
| Heppner Elem | - | Heppner Elem | Umatilla Public Library |
| Morrow/Business Office | - | Morrow/Business Office | Morrow Co Run |
| Pilot Rock Elem | Union County Run | Pilot Rock Elem | Heppner Elem/DO |
| Pilot Rock Public Library | ESD (Pendleton location) | Pilot Rock Public Library | Heppner HS |
| Pilot Rock DO | Riverbend High School | Pilot Rock DO | Sam Boardman Elem |
| Pilot Rock HS | ESD (LaGrande location) | Pilot Rock HS | Windy River Elem |
| - | La Grande Maintenance | - | ABC Classroom |
| - | La Grande DO | - | Riverside HS |
| - | North Powder SD | - | Morrow Ed Center/DO |
| - | Union SD | - | Irrigon El |
| - | Cove SD | - | Irrigon HS |
| - | Imbler SD | - | AC Houghton El |
| - | Elgin SD | - | - |
| - | ESD (LaGrande location) | - | - |
Contact:
Fred Phillips
Warehouse Manager
541-966-3204fred.phillips@imesd.k12.or.us