Office of the Superintendent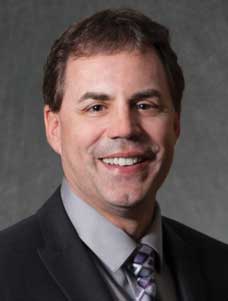 The Superintendent's Office includes general functions related to the leadership and management of the IMESD, including interaction with the public, the Board of Directors and local school districts. The office oversees policy development, boundary board issues, preparation and management of the Local Service Plan and other general duties related to assuring that the IMESD is serving its component districts, as well as interfacing with the Oregon Department of Education and with other public and private agencies, and adhering to state and federal laws and mandates. The office also coordinates board trainings, hosts regional events and provides other services to component school districts and boards.
Dr. Mark Mulvihill has been serving in the education field for more than 30 years. Mark has previous experience as a teacher, coach, principal, assistant superintendent and deputy superintendent.
Mark earned a Bachelor of Science in Elementary Education (1987) and a Master of Teacher Education (1992) from Eastern Oregon State College. He earned his Doctorate of Education from Lewis and Clark College in 2007.
Supt. Mulvihill is known across the state as an innovative school leader. In 2009, he was appointed by Governor Ted Kulongoski and State Superintendent of Public Instruction Susan Castillo to serve, respectively, on the state's Quality Education Commission and Race to the Top committee. In 2011, Mark was appointed by Governor John Kitzhaber to serve on the newly created Oregon Education Investment Board, which served to establish a streamlined P-20 education system in Oregon.
His strong leadership has been recognized throughout the state and region. In January 2015, Mark was named "Boss of the Year" during the Pendleton First Citizen's Banquet. He received the Golden Apple administrative leadership award in 2012, and was twice selected as Administrator of the Year for the Hermiston School District. Mark received the Distinguished Principal of the Year award from the Eastern Oregon Elementary Principals Association in 2003, and in 2007 was named Oregon Administrator of the Year by the Oregon Association of School Libraries.
Mark is adept at forging collaborations between regional partners and finding new ways to braid resources for the benefit of students. Recent IMESD initiatives have included School Security, Wellness Hubs, the Blue Mountain Early Learning Hub and InterMountain Online.
Mark is married to Kris Mulvihill and they reside in Pendleton. They have three grown sons.