SCHOOL IMPROVEMENT SERVICES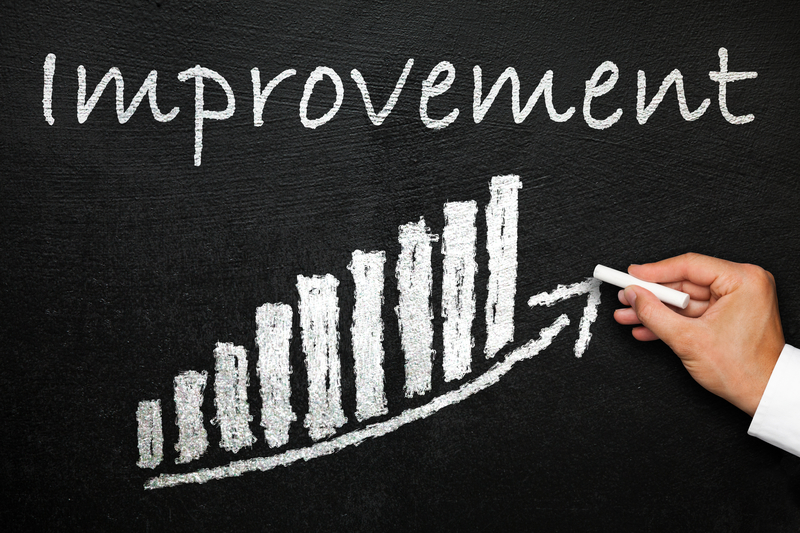 IMESD supports schools by providing evidence-based strategies and resources to component districts. Seminars, training, coaching and daily support are offered. Instructional improvement initiatives include:
Continuous Improvement Plan (CIP)
A Continuous Improvement Plan (CIP) communicates to educators, students and their families, business people and community members the process of measuring and achieving improvements in a school district's performance. Districts are required to submit their CIP to the Oregon Department of Education every 2 years.
The 12 school districts within IMESD's consortium are required to submit their updated CIP. CIPs may be submitted using the ODE's new electronic submission system.
Common Formative Assessment
Common Formative Assessments are periodic or interim assessments, collaboratively designed by grade-level or course teams of teachers and administered to all students in a grade level several times during the quarter, semester, trimester or entire school year.
Designed as pre- and post-assessments to ensure same assessment comparison they are similar in design and format to district and state assessments.
Participants will learn:
-How to create formative and summative assessments
-How to connect "unwrapped" standards to common formative assessments
-Collaborative scoring and analysis of assessment results
Data-Driven Decision-Making
Data Driven Decision Making is a training designed to build the skills of school teams and central office administrators in examining student achievement data, identifying areas of high achievement and needed development, setting SMART goals, and establishing action plans for monitoring progress and meeting goals
The training will equip participants to facilitate theregular and systematic collection of data to support continuous data-driven decision making at the school and district levels. A setting for participants will be provided to examine their own real data on real students so that the process presented is understood in context.
Data Teams
The Data Teams seminar will give answers to the question "How can we make the most effective use of our PLC time?" It is designed for classroom teachers who will serve as PLC or data team leaders, the PLC or data team members, and principals who will serve as the key support person for data team leaders. The data-driven decision making process comes alive and participants will learn specific skills and steps to use in their PLCs.
Data Teams/Professional Learning Communities (PLCs)
The Data Team/ Professional Learning Communities (PLC's)is an integrated sustainable system that focuses on how to increase student achievement by providing the tools, process, and supports to implement and link effective school practices.
PLC components include
-Leadership
-Curriculum
-Instruction
-District and School Culture
-Integrated Systems and Structures
-Family and Community Engagement
IMESD currently offers seminars, trainings and support related to the TLC components.
Positive Behavioral Interventions and Supports (PBIS)
Positive Behavior Support refers to a coherent system of behavioral expectations within an entire school or district. The underlying themes of PBIS are teaching behavioral expectations in the same manner as any core curriculum subject, and implementing consistent expectations from class to class and adult to adult.
Typically, a team of representative members of the school or district leads the PBS process. The team is comprised of administrators, classified staff, classroom teachers, special education teachers, ELL teachers, bus drivers, and school psychologists. The team, with input from all staff, determines between 3-5 behavioral expectations everyone will focus on. The expectations are positively stated and easy to remember. Rather than telling students what not to do, the school will focus on the preferred behaviors.
The team then creates a matrix of what the behavioral expectations look like, sound like, and feel like in all the non-classroom areas, including the bus, cafeteria, library, restroom, playground, hallways, computer lab, etc. The team also determines how the behavioral expectations and routines will be taught in and around the school.
Another activity for the PBIS team is to determine an acknowledgment system, or "reward" program. Acknowledgments are given to students as a way to label and recognize appropriate behavior. Examples of rewards are "gotcha tickets" that go into the box for a weekly drawing, a voucher for the student store, first in the lunch line, or extra recess time. An acknowledgment can also take the form of a positive interaction with an adult such as "good job!" or a smile and a wink.
The PBIS approach is individualized to each school and classroom. PBIS schools use school-wide and classroom positive reinforcement to promote expected student behavior, teach behavioral expectations like academic skills, and use data-based information to guide intervention and management. The research indicates that schools using this approach have dramatically reduced discipline problems and increased staff satisfaction.
About SWIS™
The School-Wide Information System (SWIS) is a web-based information system designed to help school personnel to use office referral data to design school-wide and individual student interventions. The three primary elements of SWIS are:
-An efficient system for gathering information
-A web-based computer application for data entry and report generation
-A practical process for using information for decision making
These three elements give school personnel the capability to evaluate individual student behavior, the behavior of groups of students, behaviors occurring in specific settings, and behaviors occurring during specific time periods of the school day. SWIS reports indicate times and/or locations prone to elicit problem behaviors, and allow teachers and administrators to shape school-wide environments to maximize students' academic and social achievements.
SWIS (external site)