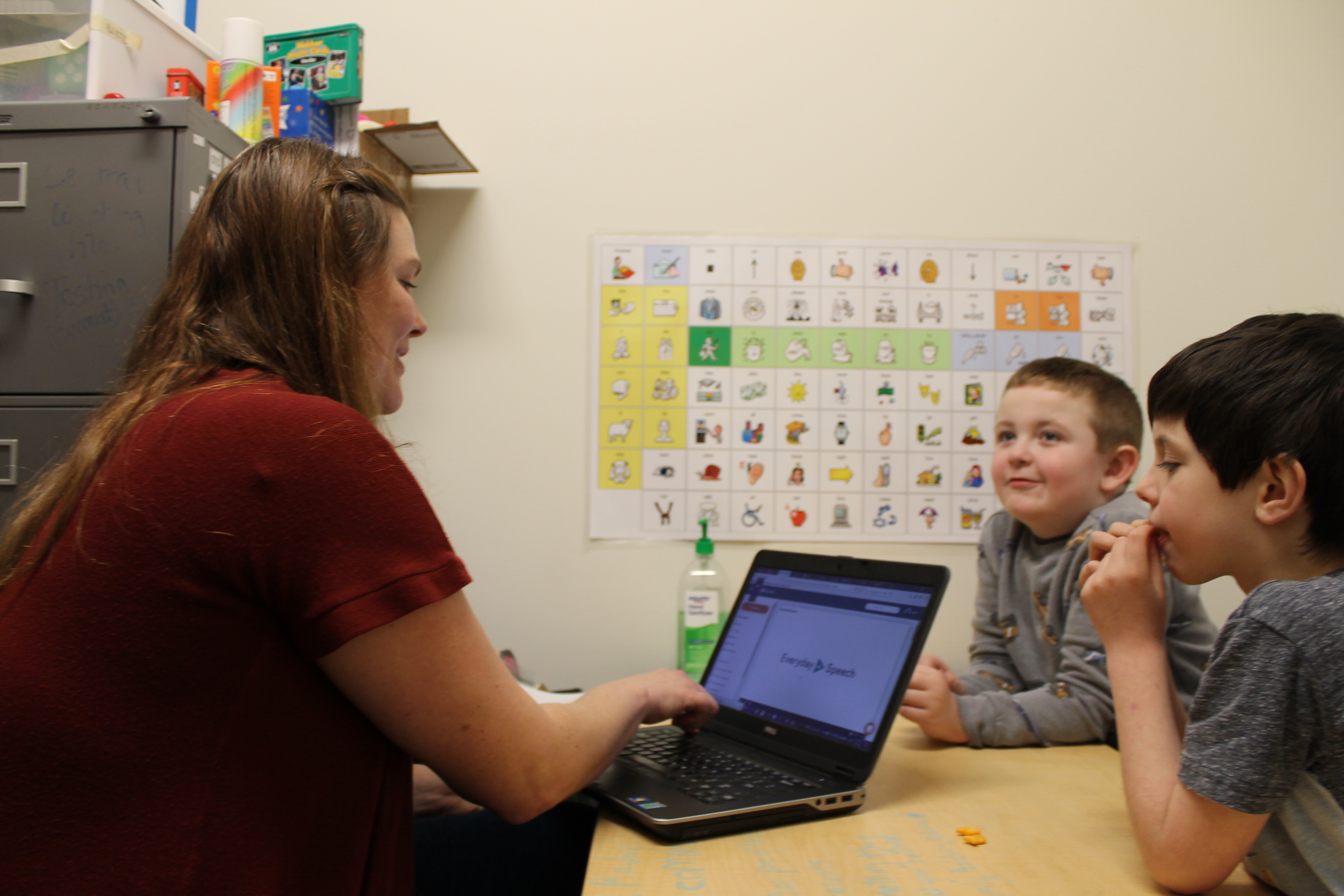 SPEECH-LANGUAGE PATHOLOGY
The Speech/Language Program provides instruction to children who have speech and language disorders. Services include identification, diagnostic evaluation and intervention. Direct service staff includes state and nationally certified speech-language pathologists, state certified speech-language pathology assistants and sign language interpreters. Services are provided through direct interaction and consultation with teachers and parents. The Speech Language program serves young children in Grant County through the Early Intervention/Early Childhood Special Education Program, as well as students in schools and Early Intervention/Early Childhood programs in Umatilla, Morrow, Grant, Baker and Union counties. Seventeen speech/language pathologists hold a Clinical Competence Certificate from the American Speech Language Hearing Association, allowing supervision of Clinical Fellowship Year for a speech-language pathologist graduate, supervision of clinical hours for a speech-language pathology assistant and supervision of speech-language pathology assistants.
Speech/Language Pathologists are assigned to provide assessment, diagnosis and necessary intervention services. Identified students receive direct instruction given by the assigned clinician and Speech/Language Pathology assistants, as well as structured observations, participation in the classrooms and teacher and parent consultations, all of which result in direct impact to individual students.
Follow this link to complete the Eastern Oregon Regional Inclusive Serivces Referral.
The Speech/Language Program offers these suggested links for parents and professionals to obtain further information about communication disorders:
(The following links are external sites)
The following are publications and information for parents and teachers: