You have many opportunities for enrichment and early college credit available to you. Here is some information to help you. If you need more help or advice, ask your counselor.
BMCC list of fall courses (about $100 per credit). https://ais1.bluecc.edu/Schedule/ Select "Distance Learning" for the course category and choose "winter" for the term.
Eastern Promise- Check out the college-going resources on the Eastern Promise web site. (BMCC $20 per credit, EOU $40 per credit)
Does your school district pay for college credit tuition? Ask your counselor!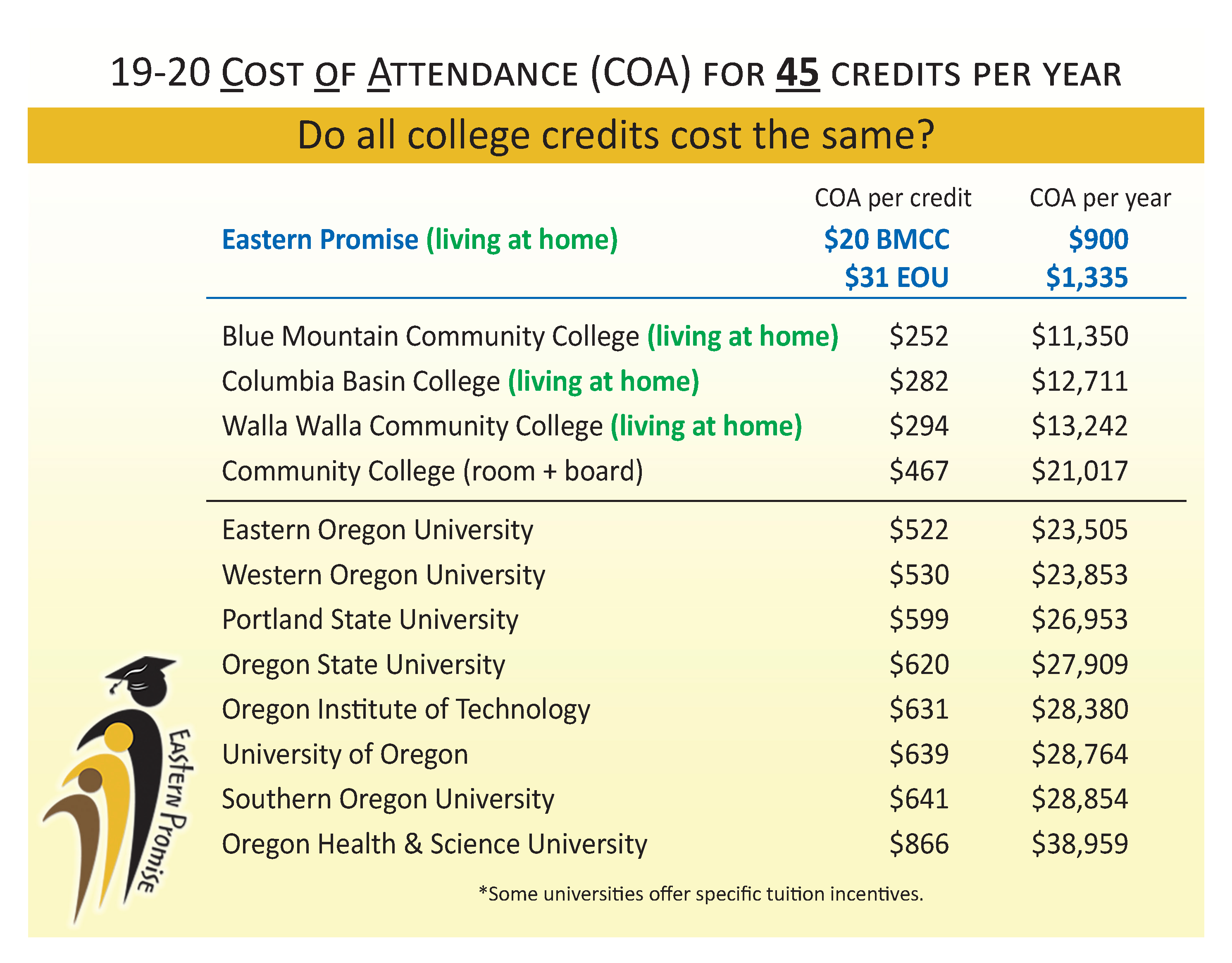 Here are AAOT High School Checklists for districts in eastern Oregon (please contact the school for update information, if needed):
Cove

Echo

Elgin

Helix

Heppner

Hermiston

Imbler

Ione

Irrigon

La Grande

Mac-Hi

Nixya'awii

North Powder

Pendleton

Pilot Rock

Riverside

Stanfield

Ukiah

Umatilla

Union

Weston-McEwen
Here are the Virtual Advisors for districts in eastern Oregon (please contact the school for updated information, if needed):
Cove

Echo

Elgin

Helix

Heppner

Hermiston

Imbler

Ione

Irrigon

La Grande

Mac-Hi

Nixya'awii

North Powder

Pendleton

Pilot Rock

Riverside

Stanfield

Ukiah

Umatilla

Union

Weston-McEwen