THE OREGON TRAIL REGIONAL EDUCATOR NETWORK (REN)
The Oregon Trail REN seeks to build systems of recruitment, retention and support for our regional educators. The anchoring goal of OTREN is that by June, 2023, 80% of regional educators will report that they participated in relevant learning opportunities.
Overview
The Educator Advancement Council (EAC) was created as a public-nonprofit partnership through state statute to significantly improve professional supports for Oregon's public educators. The council launched 10 Regional Educator Networks (RENs) across Oregon. The RENs facilitate a process that centers the voices of educators to operationalize meaningful, systemic changes to improve recruitment, retention, and professional learning. They do this work through a networked continuous improvement process; the RENs will not initially organize around a solution, program, or an initiative, but rather around improving systems of support for educators along the educator advancement continuum. All of the RENs are engaging in work that centers antiracist, culturally sustaining policies and practices to co-create racially affirming environments for Black, Indigenous, and educators of color (BIPOC).
System Organization
This system is organized by ten Regional Educator Networks (REN)/Sponsoring Organizations with an emphasis on local context to ensure training and support are responsive to the local strengths and needs of educators and students of their region.
External Links
Further historical context of Regional Educator Networks and the Educator Advancement Council can be found at:
Click here if you would like to receive information from the EAC. This is independent from Oregon Trail REN.
Counties and Encompassing Districts of Oregon Trail Regional Educator Network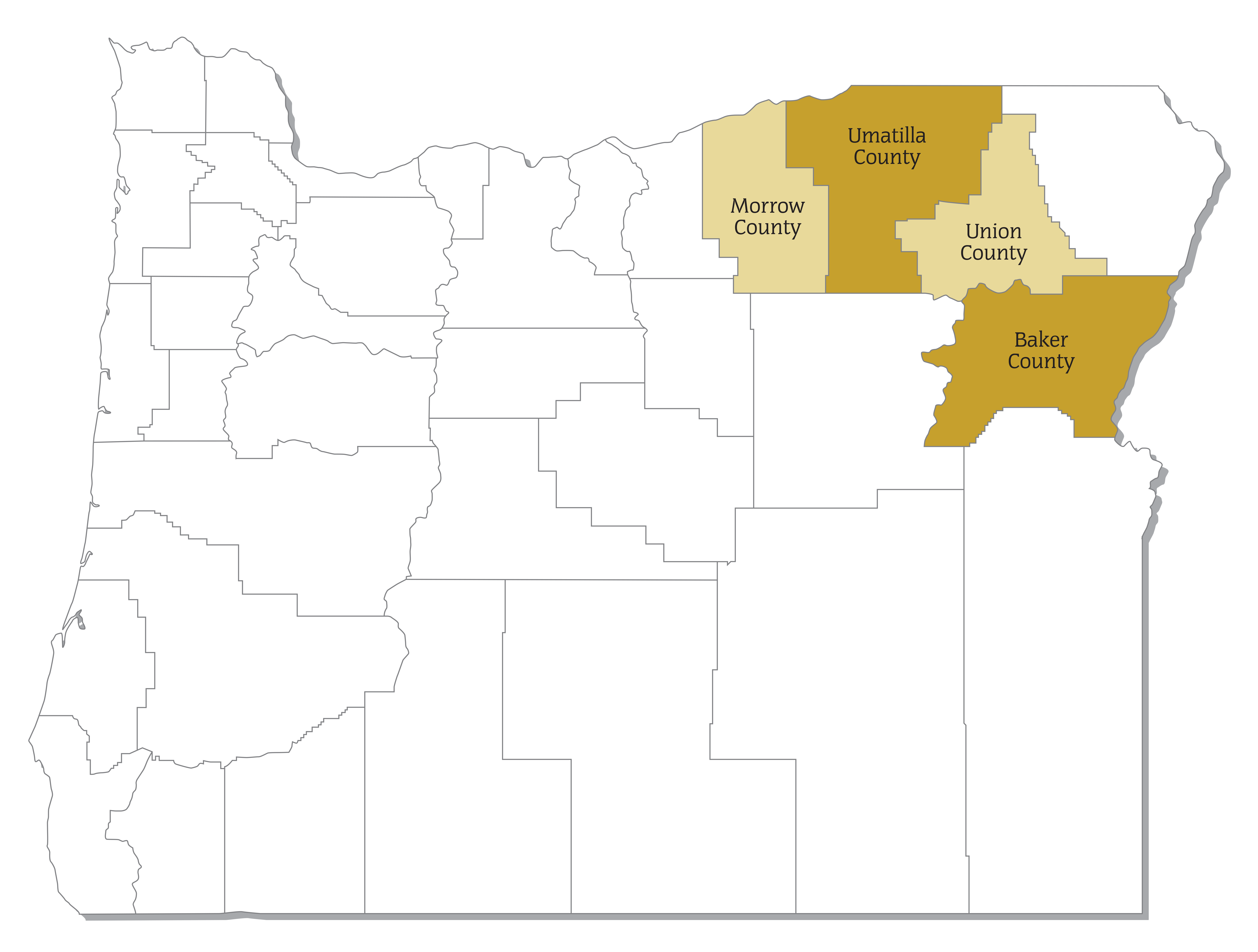 Supporting educators in the following districts:
Oregon Trail Regional Educator Network Contacts
Morgan Rauch, Oregon Trail REN Coordinator: morgan.rauch@imesd.k12.or.us
McKennon McDonald, Oregon Trail REN Network Capacity Builder: mckennon.mcdonald@imesd.k12.or.us
Betty Palmer, Oregon Trail REN Administrator Mentor Coordinator: betty.palmer@imesd.k12.or.us
Erin Lair, IMESD Director of Teaching and Learning: erin.lair@imesd.k12.or.us
Contact your Coordinating Body representative here.